Morgan Gee
unloveless.blogspot.com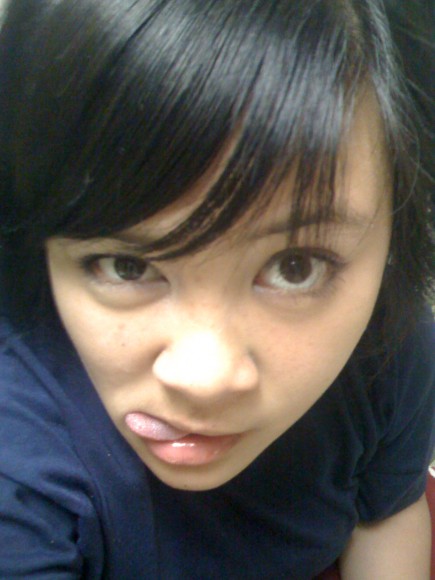 About Me
Magical magic stuff happens on July fifteenth, so you'll need to bring me a gift on that day or else bad luck will reign upon you. I am not at all fond of crack.

I absolutely adore pandas, frozen yogurt, and neon colours. Who doesn't like neon colors? I like experimenting with my hair. I do all kinds of crazy hairstyles, of course, being careful when I get my haircut. I love getting mani-pedis and going shopping. I think a lot of the kids I know don't see me as that kind of type, but they just need to hang out with me outside of school. I've played basketball, volleyball, and tennis. Been on a swim team, student council core 9, and the cheerleading squad. I have snuck out of the house before. Got her attention catching headphones. Has been hit on by older guys. Has been stared and smiled at by weird older men. I strive to get one more kindness coin. I have achieved my goal of obtaining 3 kindness coins. I don't need rehab.

I am like a complete fangirl for a bazillion of things.. Any guy that's tall, dark/fairly tanned, handsome, and has a cute japanese/german/british/irish/brazillian/french accent is someone I could totally fall head-over-heels for. I do like anime and manga, and from time to time wish some of the guys in the stories were real. [ain't that fun?]

I doodle from time to time and procrastinate on occasion. I sleep on the floor with a blanket at people's houses when I'm tired. No one should dare wake me up rudely. Everyone says I'm l♥veable, even my teachers. My goal is to be a fashion designing cardiothoracic surgeon. Blood and guts don't scare me, but clowns and thunderstorms do. I don't like it when people type with alternating lowercase and uppercase letters and/or 1337. It'S vErY aNnOyInG.
| | |
| --- | --- |
| Name | Morgan Grace Gutierrez |
| Gender | Female |
| Age | 15 |
| Location | Fremont, CA |
| Ethnicity | Asian |
| Interested in | Men |
| Status | Single |
| | |
| --- | --- |
| Interests | bill kaulitz, tom kaulitz, brad pitt, brendan fraser, patrick dempsey, matthew bellamy, james marsden, cam gigandet, peter facinelli, gustav shäfer, alex maklouf, joshua ramsay, anthony padilla, adamo ruggiero, justin timberlake, miyano mamoru, lance bass, nick jonas, georg listing, fabio, trace cyrus, michael phelps, mason musso, jc chasez, maya, hakuei, chris wallace, brendon urie, ryan ross, pete wentz, will smith, zac efron, johnny depp, orlando bloom, brian litterel, alex evans, tom cruise |
| Music | tokio hotel, lafee, jonas brothers, clay aiken, cash cash, phone calls from home, cobra starship, metro station, the white tie affair, muse, mgmt, shakira, jeffree star, xoxo, sing it loud, boys will be boys, we the kings, paramore, nevershoutnever, goot, natethegreat, panic at the disco, lady gaga, allamerican rejects, katy perry, marianas trench, the spin cycle, stereo skyline, right said fred, 30 seconds to mars, lmc, 3 doors down, secondhand serenade, britney spears, afi, bon jovi, ricky martin, arctic monkeys, michael jackson, gwen stefani, three 6 mafia, the ting tings, mariah carey, nsync, menudo, backstreet boys, dream street, boyz ii men, yiruma, jason mraz, oranges & lemon, penicillin, jamiroquai, chris brown, rihanna, usher, jesse mccartney, evanescence, demi lovato, cascada, plain white t's, black eyed peas, josh groban, fergie, tvtv |
| Movies | stepbrothers, the women, high school musical, high school musical 2, elf, i am legend, transformers, kungfu panda, john tucker must die, pokemon the first movie, pokemon the power of one, pokemon spell of the unknown, cadet kelly, edward scissorhands, eagle eye, seven pounds, how the grinch stole christmas, click, walle |
| Quotes | "No matter how sick she is or how bad she's looking at the moment, you still see her as the most beautiful person in the world. And if youre really in love, you dont care about all the other girls that are standing in line for you. You dont want another night with any person. You just want her." -Bill Kaulitz-Trumper |
Statistics
Web Skills
HTML, CSS, Photoshop, Paint Shop Pro, Windows